Beautiful Giroid Vase 3D Printed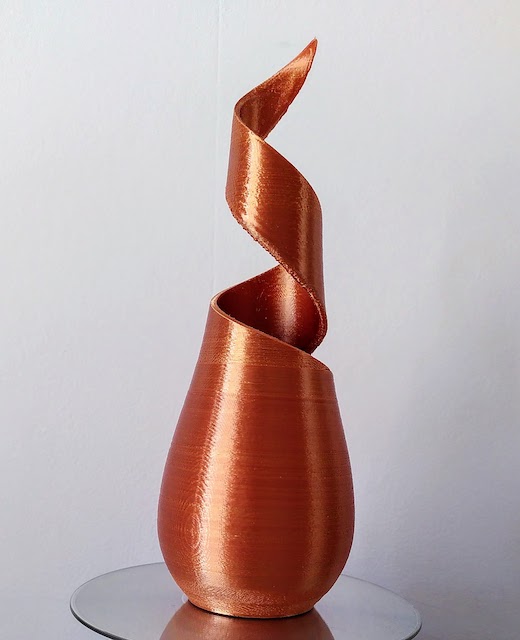 I was looking for a gift idea to 3D print. Then, one of my students showed me this cool vase. This beautiful design was published by Area3D on MyMiniFactory.
It took me 9 hours to print at 0.10 mm resolution. But, it does worth it. The result is smooth, with the shiny Sunlu silk filament. However seams are too visible. I need to figure out how to change the settings to hide them.