Toddler Puzzle Game 3D Printed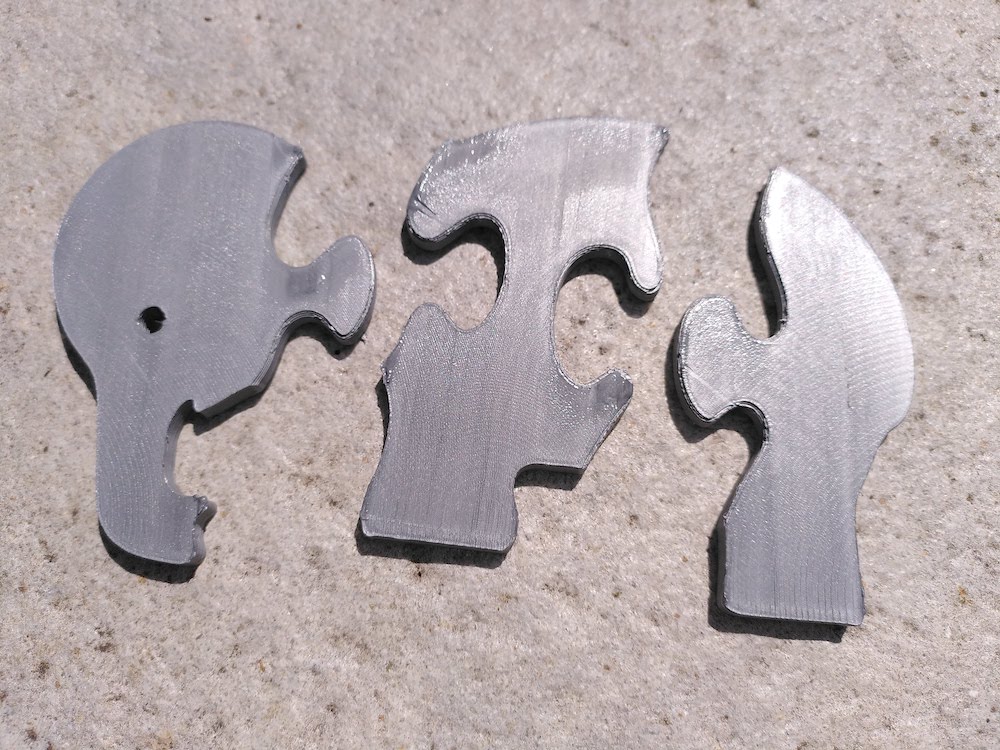 I wanted to quickly make a gift to a toddler. After some search, I found some cute puzzles on MyMiniFactory. I chose to print 2 of them, both by MixedGears, with rather big parts, which is important to avoid children accidentally swallow them.
Elephant Puzzle Toy. Comes in a single file with all parts. It took me almost 3 hours to print with 0.3mm layers.
Squirrel Puzzle Toy. The downloaded archive includes different STL files, one for each part. Each took between 25 to 50 mins to print with a layer's height of 0.3mm. I've printed one part in white and the others in black. Unfortunately, I didn't receive my filaments order on time. Otherwise I'd be mixing even more colors.
Since the toys are flat, using a 0.3mm layer height has no visible impact on the print quality. All the details are apparent. For a smoother finish, I've activated ironing. It does increase the printing time, but the 0.3mm layers save a lot of time already. Anyway, with such flat objects, ironing definitely a must for a cleaner finish.