Castle Dice Tower with Moveable Gate 3D Printed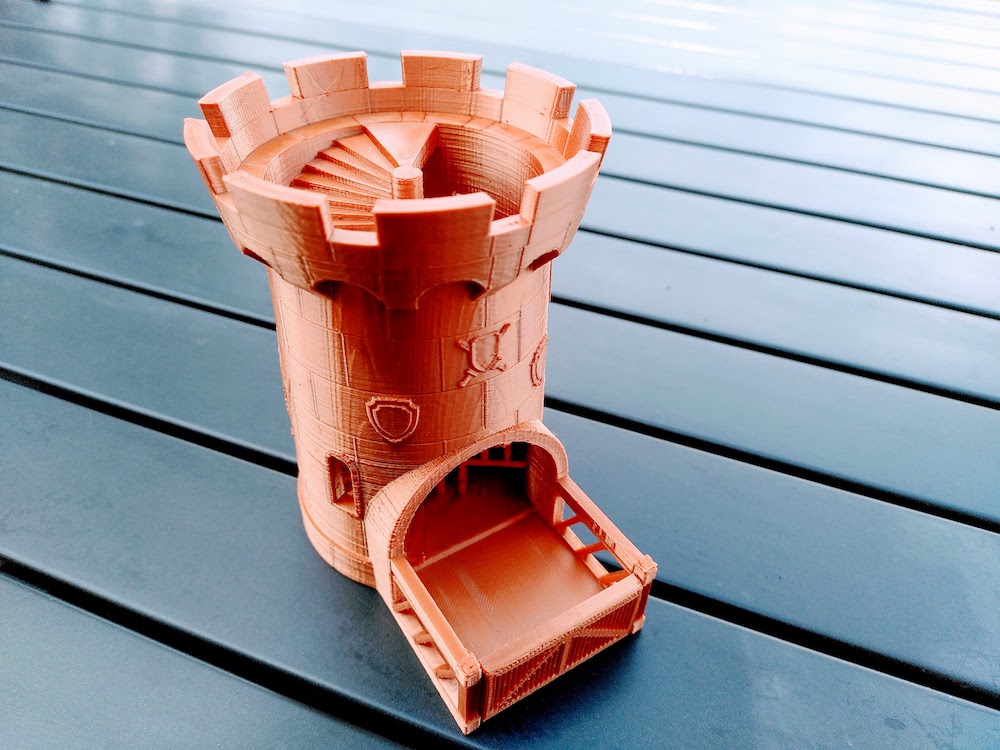 This dice tower was designed by LennartS, and published on Thingiverse on April 01, 2015. It prints as a single part including the moving gate.
It took me 15 hours to finish the print. I used a sunlu silk PLA filament, that has this smooth shiny finish. Although there was no stringing, some fine elements such as the fence and the vertical bars inside the tour were ugly and very fragile. I had to reprint them and glue them into the tour.