How to Make Lifelike Robots with a Soul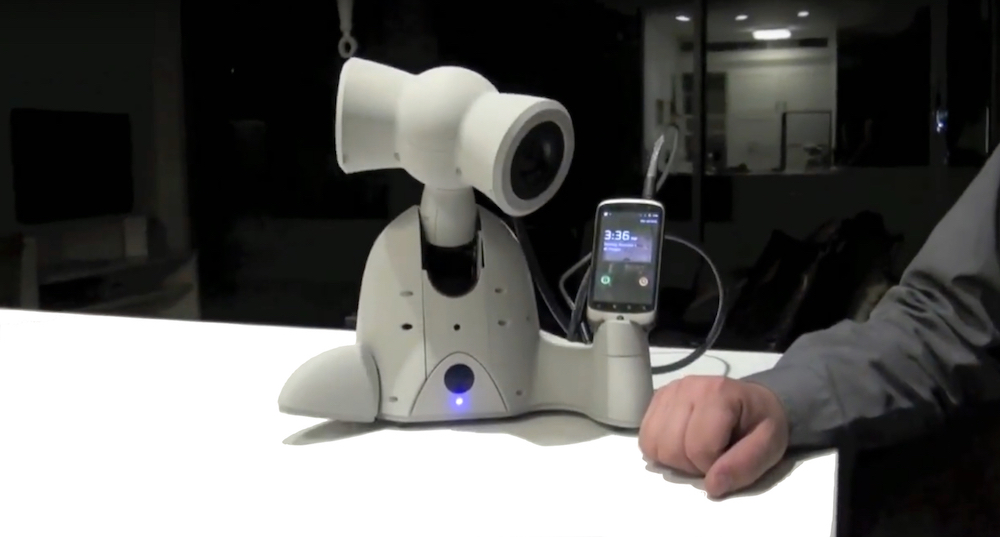 A common misconception is that robots need advanced AI algorithms to have fluid interactions with people. Another myth is that robots need to have some special shape to be engaging.There's actually a better, simpler, and more elegant way!
Secrets of Engaging Interactive Robots
Guy Hoffman from Cornell University introduced a solution that requires 2 complementary ingredients. They were introduced in his awesome talk at TEDx Jaffa entitled: "Robots with Soul" (see Video 1 below).
The first secret comes from acting and animation technics. It lies in making the robot move in a way that exhibits emotion. It doesn't matter how something looks. It's all in the motion, and in the timing of how the thing moves.
The second pillar of Hoffman's approach is inspired by a trend in cognitive psychology, called embodied cognition. It can be summarized as following: robot body postures feedback into their brains to generate the way that they behave. Applying these concepts to robots result into playful, reactive, and curious robots that people enjoy interacting with.
The concepts presented in the TEDx talk are described in more details in different publications co-authored by Hauffman. I've made a a selection of articles in the reference section below. For each article, you'll find the abstract, as well as a link where you can download the PDF.
Video 1. Robots with Soul, Guy Hoffman, TEDx Jaffa
3 Ingredients to Make Lifelike Robots
The next step beyond making engaging robots is to make them look alive. For this, robots need to exhibit need. According to Christine Sunu, need is the minimum for the perception of life by live beings. In her TEDxSoMa talk (see Video 2 below), Sunu states that lifelike robots react to our input in a way that feels like self-preservation. They trigger our empathy by showing their need to live.
There are 3 elements that make up the need illusion:
Purpose: This is a drive that influences every decision. Purpose is created through consistency. Under similar conditions, the robot have similar behavior.
Emotion: A lifelike robot should for example show joy when accomplishing a desired task, and distress when it can't.  This is what makes the difference between robotic consistency and lifelike purpose. However, emotions should be unpredictable to have a staying power. Lifelike robots should have multiple ways to exhibit the same emotion, and use them randomly with varying levels of intensity.
Story: This is the context in which we interpret the appearance of a robot, the way it feels, or it sounds. It heavily relies on associations with things we already know, and that trigger human's deep instincts.
Video 2. Bringing Robots To Life, Christine Sunu, TEDxSoMa

Engaging Commercial Robots
The idea of relying on motion to express emotions has been successfully applied to Cosmo, a cute palm sized programmable robot by Anki. Cosmo can roam around, move his head, and lever/arms to perform some actions such as rolling or pushing objects. Its face is very expressive since it is displayed on a small screen. It evolves in all kinds of ways to convey a wide range of emotions. This is nicely complemented with funny sound effects (see Video 3).
Video 3. Cozmo: the Playful Robot with Emotions

Before closing shop, Anki did release Vector the successor of Cozmo. Beside face recognition already available in Cozmo, Vector introduces voice commands, and the integration with Amazon Alexa (see Video 4). So, Vector can look up stuff for you on the Internet, or control your automated home. All is done in a fun way, thanks to emotions expressed by this little robot.
Video 4. Vector Companion Robot with Voice Command

Learn More About Lifelike Robots with a Soul